Éditorial
---

---
Préface
---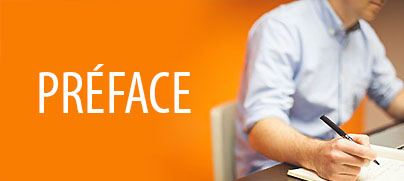 ---
Les Articles
---

---
Study the Consciousness, attitude and practice of breast self- examination among female undergraduate students of Al- Mustansiriya University, Baghdad, Iraq
Publié le 06/05/2022
Maha Tareq Hussein. Introduction: Over thе past few years, breast cancer has been a serious important public health issue in Iraq. Studies have reported low levels оf consciousness and self-examination оf the breast as important means оf prevention. Breast self-examination is a cost-effective way tо detect early breast cancer, especially in resource-poor countries. This study aims to assess thе consciousness and practice оf breast self-examination (BSE) among female university students Al- Mustansiriya University. Methods: Thе ѕtudу included 125 female students aged 20-23 randomly selected. The data were collected from a self-tested questionnaire. Results: 98% of the participants responded : "I have heard around breast cancer before". Only 32% know that breast must be examined at thе age оf 19 years. Thе main source оf of information on BSE reported in thе responses is TV 43.2%. We have observed a discrepancy between high levels of BSE consciousness compared to a low level оf practice. Conclusion: Consciousness campaigns and educational programs must be conducted in order to address this health issue. Keywords: Breast self-examination, consciousness, attitude, practice, female undergraduate.
Patterns of heart disease at El-Obeid teaching hospital, North Kordofan State, Sudan
Publié le 06/05/2022
Musa A. O. Mohammed Magda E. Ahmed, Habiba M. K. Sabea, Tebyan H. A. Ebrahim, Wehad A. A. Hamed, Rayan A. A. Abd Al Gader. Abstract: Introduction: Cardiovascular diseases (CVD) are a group of heart diseases and vascular systems such as ischaemic heart disease (IHD), hypertension, cerebrovascular disease (stroke), and congenital heart disease (CHD). The study aimed to examine the patterns of heart disease at El-Obeid teaching hospital. Methods: This is a retrospective cross-sectional descriptive hospital-based study of all patients admitted to the cardiology department at the El- Obeid teaching hospital from 2014 to 2017. The study covered all patients who had one or more indications for admission and diagnosis. The study was carried out from June 2017 to January 2018. Data was collected from the hospital records and analyzed using the statistical package of social sciences (SPSS) version (16.0) and Microsoft Excel (2010) software. Results: The total admissions from 2014 to 2017 were 779. There were 315 (40.4%) males and 464 (59.9%) females. The male to female ratio was 0.7:1. Females seriously suffered from Rheumatic heart disease (RHD), hypertensive heart disease (HHD), and atrial fibrillation (AF), which accounts for 10.6%, 7.3%, and 4.9% respectively. Males were more likely to suffer from congestive cardiac failure (CCF), myocardial infarction, dilated cardiomyopathies (DCM), and cardiogenic stroke; 17.5%, 17.8%, 12.1%, and 5.4% respectively. Cardiovascular diseases (CVD) was predominant among females with 59.9%. CVD reached its peak of 36.8% in the 45-65 years group, 35.2% in the 25 – 45 years group, and followed 15.5% by the 5 – 25 years group. The findings have shown that patients had CCF by 16.7%, myocardial infarction 13.1%, RHD 9.8%, DCM 9.1%, IHD 7.1%, and HHD 5.4%. There was more than a third 35.2% of patients who fell into the group aged between 25 – 45; whereas patients who autumn into the age range bracket, 45 – 65 represented 36.8% of patients. The mortality rate in the hospital was at 9.1%, whereas CCF was responsible for almost a quarter of in-hospital death. Conclusion: There is a need for early detection and treatment of CVD by identifying markers for early diseases in order to be able to provide good health care and decrease morbidity and mortality rates. KEYWORDS: Patterns, Cardiovascular, Diseases, Hospital, El-Obeid
Profile of breast cancer in the population aged over 70 in Sétif
Publié le 07/05/2022
Habib Zidane, Blaha Larbaoui Introduction: The frequency of breast cancer in elderly women increases over the years due to the increase in life expectancy in our country, as a result this cancer is becoming a major public health problem which will require special care. The impact of treatments in this patient population is still debated because the results of studies in terms of survival are divergent. The main objective of this work is to study the survival of patients aged over 70 years according to age, staging, molecular subgroups and quality of care. Patients and methods: This is a prospective study, based on a survival analysis, carried out on women aged 70 and over with breast cancer living in the wilaya of Setif over a period of 5 years (from January 1 2013 to December 31, 2019), at the level of the medical oncology service of the center for the fight against cancer of the wilaya of Sétif. Results: Our study was carried out on 109 patients, the rate of adjuvant chemotherapy reached 57.4% and 26.2% received neoadjuvant chemotherapy and 16.4% palliative chemotherapy. Primary hormone therapy represents 21.3% and 71.6% adjuvant and 54.54% metastatic, the level of adjuvant trastuzumab was 64%. The overall survival rate was 76.6% at 5 years. In our series, 5-year overall survival data did not show a significant difference between the 3 age categories (70-74 years, 75-79 years and over 80 years). Overall survival declined with advancing stage. According to the molecular class it was much better in the luminal subgroups compared to the other subgroups. Adherence to recommendations has been associated with better survival. Conclusion: In our study we have therefore demonstrated that treatment in accordance with the recommendations is associated with better survival. KEYWORDS: breast cancer, elderly patients, conformity, survival
Prevalence of sleep disorders in the Algerian geriatric population: results of a door-to-door survey
Publié le 07/05/2022
Bahbouh Siham, Guerchani Mohamed Karim, Ait –Kaci- Ahmed Mahmoud, Benhabyles Badia. Introduction: Sleep disorders are the health issue of the century, the entire population can suffer from them, especially the geriatric population. Our goal was to determine the prevalence of sleep disorders in subjects aged 65 and older. Method: Between the 1st and the 30 th of November 2017, we carried out an epidemiological survey on sleep in the Prevalence of sleep disorders in the Algerian geriatric population: results of a door-to-door survey municipality of El Biar (Algiers) comprising a sample of 514 individuals. Screening questionnaires were used to identify participants most likely to have sleeping issues. Results: The survey revealed information on the sleep status of the population: 12.6% suffered from insomnia; 5.25% consumed sleeping pills; 18.09% slept insufficiently; 40.08% were snorers; 23.54% suffered of sleep apnea; 62, 06 % reported daytime sleepiness. 54, 47% took naps. 5, 25% had Rapid Eye Movement Sleep Behavior Disorder and restless leg syndrome was found in 21.6% of respondents. Conclusion: Our survey confirmed on the one hand the frequency of sleep disorders in our elderly subjects and on the other hand, it allowed us to determine the profiles and sleep disorders in the Algerian geriatric population. Keywords: aging; old subject, sleep; Sleep disorders; insomnia; daytime sleepiness; obstructive sleep apnea syndrome; Rapid Eye Movement Sleep Behavior Disorder ; restless leg syndrome.
Impact of chronic low dose methotrexate treatment in rheumatoid arthritis on biochemical parameters in a population of eastern Algeria: A cross-sectional study
Publié le 07/05/2022
CHERIF Redouane Amine, YARGUI Lyèce, SLIMANI Samy, AISSOUG Amel, RAHMANI Salima, BOUAICHA Malika Nawel, BOUKROUS Hanane. Background: Lack of data describing biochemical parameters' status in Algerian population during rheumatoid arthritis with long-term low dose methotrexate treatment. Objectives: Evaluation of biochemical markers' concentration and prevalence of values outside standards. Patients and Methods: A cross-sectional study was conducted from October 2014 to March 2016 at Batna University Hospital, Algeria. Biochemical parameters' assays were performed on Dimension RxL/Immulite 2000XPi and methotrexatemia determination on Unicel DxC600. Statistical tests were run on SPSS Statistics with a p value <0.05. Results: A total of 91 patients were recruited with a M/F sex ratio of 0.30 and a median age of 49 years (36-59). All patients received a median methotrexate dosage of 15 mg/week with folinic acid supplementation in 71 patients. No significant differences in biochemical parameters concentration or disturbed values prevalence were noted between patients with at least one risk factor and those with none. Creatinine clearance was lower in patients with a methotrexate cumulative dose ≥ 1.5 g (p = 0.036). Disturbed creatinine clearance values (<80 mL/min) were noted only in female patients with a prevalence of 13.18%. Hyperhomocysteinemia (> 15 μmol/L) was found in 27.47% of study population with a higher prevalence of 47.82% during vitamin B12 deficiency. Conclusion: Despite a good overall tolerance, it is recommended to monitor creatinine clearance especially in female patients and from a methotrexate cumulative dose exceeding 1.5 g. To avoid any atherosclerosis risk, periodic cardiovascular function monitoring, a blood count formula and a lipid profile should also be realized, particularly during vitamin B12 deficiency. KEYWORDS: Methotrexate, rheumatoid arthritis, biochemistry, eastern Algeria.
Formulation and evaluation of W1/O/W2 topic double emulsions containing essential oils, caffeine and various hydrocolloids
Publié le 07/05/2022
MOUSSAOUI-KHEDAM Nassima, BENNEDJAR Fatima, YANALLAH Khadidja, BOULENOUAR Siham, HAMMADI Larbi, ABED Amine, BOUDIA Fatma. Introduction: Double emulsions are complex dispersed systems thermodynamically unstable; are therefore subject to various phenomena of instability, such as the swelling of internal droplets under the effect of osmotic pressure, flocculation and coalescence of oily globules or coalescence of internal water droplets. The objective of this study was to formulate a cosmetic treatment in the form of a stable Hydrophilic/Lipophilic/Hydrophilic double emulsion, containing active substances with anti-cellulite, restorative and regenerating properties; these substances are of different polarities: the water-soluble caffeine encapsulated in the internal aqueous phase; essential oils of true lavender and rosewood (lipophilic) incorporated into the lipophilic phase consisting of wheat germ oil; while hydrocolloids of different physico-chemical natures have been added to the external aqueous phase. Materials and methods: Double emulsions based on wheat germ oil, stabilized with Polyglyceryl-3 Polyricinoleate (lipophilic surfactant) and poloxamer 407 (hydrophilic surfactant) were first prepared by the process involving two steps emulsification, then characterized by different methods; moreover, the influence of various hydrocolloids (gum arabic, gelatin, carboxymethylcellulose and xanthan gum) on the characteristics of these systems has also been studied. Results: among the four prepared double emulsions, the one containing xanthan gum had relatively the most interesting duration of stability (more than 24 weeks), the smallest diameter of the oily globules (5 ± 1.84 μm) and the most satisfactory rheological properties. Conclusion: At the end of this work, it appears that the nature and characteristics of the gelling agent used have a major influence on the properties and the stability of the formulated double emulsions. KEYWORDS: double emulsion, xanthan gum, rheology, essential oils, caffeine.
Antibiotic therapy in the elderly: literature review of the present and the future of its prescription
Publié le 07/05/2022
Bendjemil Amina. Infectious diseases constitute a worrying public health problem, particularly among the elderly, because they are responsible for high morbidity and mortality. In fact, elderly subjects are increasingly at risk of infection due to senescence and co-morbidities which often accompany aging. As a result, more drugs are given including antibiotics, leading to increased rates of adverse reactions and drug interactions. In addition, as the composition of the body and its functional abilities change, the disposition of drugs in the body and their effects may be altered. Given the risk of nosocomial infections and the high rate of multidrug resistant bacteria in this growing population, new measures for the prevention and treatment of infections should be developed as well as solutions to the resistance problems. Currently, we are facing a lack of information regarding antibiotic responses in this category due to the low representation of older people in clinical trials. Collaboration between infectious disease specialists, microbiologists, politicians, researchers and industrialists is necessary for better management. Elderly patients need a real commitment, not only in daily practice, but also in medical research. KEYWORDS: elderly, infections, antibiotics, resistance, bacteria.
Menopause effect on Respiratory system
Publié le 07/05/2022
Samia Aissani, Ali Zitouni. Osteoporosis and cardiovascular diseases are the main pathologies reported during menopause. Other manifestations are increasing. The respiratory menopausal effects are rarely discussed in clinical practice. Respiratory symptoms during menopause are often confused with cardio-respiratory disease commonly found at this age. Menopausal women are more likely to have cough, dyspnea, sleep apnea, or asthma. These respiratory manifestations may be the consequence of the aging of the respiratory system and / or the drop in sex hormones, which effect of on bronchial inflammation is increasingly established. KEY WORDS: Respiratory system, Menopause, Aging, Hormones.
Risk and protective factors for dementia
Publié le 07/05/2022
Belarbi Soreya, Makri Mokrane Samira. Dementia is a syndrome defined by a memory impairment accompanied by a deficit in at least one other cognitive domain (apraxia, agnosia, aphasia or an impairment of executive functions), affecting mainly elderly subjects. In dementia, brain lesions progress years before the diagnosis. Faced with this long-term dynamic and in a context of non-effective therapeutic response, prevention is an indispensable means of combating it. Among the modifiable risk factors identified on which it would be possible to act, lifestyle (in particular diet and physical activity) and the associated cardiovascular risk factors (obesity, diabetes, hypertension, dyslipidemia) could offer a powerful panel for the development of prevention strategies. However, the age ranges at which these factors particularly influence the risk of dementia and cognitive aging remain partially elucidated. Keywords: Dementia, Cardiovascular Risk factors, Lifestyle.
Place of patient education in rheumatic diseases
Publié le 07/05/2022
S.Abdellaoui, B.Bengana, A.Boukabous, S.Lefkir-Tafiani. Patient education (PE) is a practice recommended by learned societies in supporting the care of patients with rheumatic diseases (RMD). The initiation of PE programs requires a substantial investment for the caregivers who organize them and the patients who participate in them. In RMD, PE has shown an interest in pain, functional prognosis, knowledge of the disease, short-term coping behaviors, social support and professional integration as well as long-term effects on disease activity. In order to establish a coherent program, it would be necessary to identify the educational needs of patients on the one hand and this begins with the development of an educational diagnosis and to select the profiles of patients interested in PE on the other hand in order to optimize adherence by knowing to whom the to propose. In addition, for its preparation it is important to have adequate tools consisting of the preparation of face-to-face and/or remote educational workshops (web-workshops) to understand the educational relationship and improve accessibility. program for some patients. And finally, this program will end with the realization of an evaluation, most often individual, in order to highlight the transformations that have occurred in the patient. Nevertheless, the road to such programs will not be without pitfalls, at least in our country where PE is in its infancy. These workshops will ultimately lead to the development of patient associations and the creation of a national register dealing with the subject. The objective of this review is to recall the general principles of a PE program, to insist on its interest in the RMD, rheumatology a field of application which is in its infancy, to underline the limits commonly noted of these programs and identify areas for improvement and finally encourage the performance of PE in different areas of rheumatology by raising the awareness of specialist practitioners and other health actors. KEYWORDS: Patient education (PE), rheumatic diseases (RMD), educational program, patient profile, educational
Mental confusion related to a rare form of Cerebral microangiopathy
Publié le 07/05/2022
I.F. Bouakaz, A. Saadi, MI. Kediha, F.Y. Baghdali, L. Ali Pacha. Abstract: Thrombotic thrombocytopenic purpura (TTP) or MOSCHOWITZ DISEASE is a rare generalised microangiopathy due to an enzymatic deficiency of the multimeric cleavage protein of the VON WILLEBRAND factor called "ADAMTS 13". We report the observation of a 32-year-old female patient who presented with acute onset mental confusion with hallucinations, vomiting and abdominal pain. Brain imaging showed some hypersignals in the parietal and right cerebral peduncle with a vascular appearance. Delta slow wave puffs and slow wave spikes were found on the electroencephalogram. The blood count showed anaemia and schisocytosis on the blood smear. The ADAMTS 13 factor's rate was very low . The diagnosis of TTP of probably idiopathic acquired origin was retained. This patient received 8 courses of plasma exchange (PEx). The evolution was towards a clear and rapid improvement with disappearance of the neurological and biological signs. In front of this neurological picture associated with bicytopenia (anaemia + thrombocytopenia), the diagnosis of TTP must be systematically evoked. The search for a severe ADAMTS13 deficiency is necessary to confirm the diagnosis of TTP, but this assay should not delay the initiation of treatment with EP. Key words: Thrombotic thrombocytopenic purpura, ADAMTS 13, mental confusion, plasmapheresis
Risk factors of anxiety
Publié le 21/06/2022
Amina CHENTOUF, Cherifa Faiza TABETI-BENTAHAR, Siham FIDAH, Abdelbadie AZZOUZ, Karima BENGOUFA, Souad BENAOUF. Introduction: Dental anxiety is a frequent phenomenon whose causes and predisposing factors vary from one population to another. The objective of our study is to estimate the prevalence of dental anxiety and its intensity within the Oran population, and to identify the risk factors. Methods: This is a monocentric analytical descriptive study conducted in the Department of Oral Pathology and Surgery of Oran University Hospital over two months using a semi-structured questionnaire. The level of care-related anxiety was assessed by the Corah score. The study of the risk factors was carried out by a multivariate analysis by logistic regression. Results: 311 individuals participated in the study. The prevalence of anxiety was 56.6%. The average anxiety score was 9.87. Anxiety was moderate in 94 (30.3%) participants, severe in 13.4%, and 47 participants (15.2%) suffered from dental care phobia. The multivariate analysis retained five factors significantly associated with anxiety in the final model: gender (P = 0.009), negative attitude of the dentist (P = 0.004), fear of the sound of dental drill (P = 0.018), screems of patients in the chair (P <10-4), and pain caused by the dental act (P = 0.029). Conclusion: Anxiety related to dental care is common in the Oran population. The identification of risk factors will undoubtedly improve patient care by acting on anxiety factors. Keywords : dental anxiety, Corah score, risk factors.
Rubrique infos
---

---
■ Manifestations Scientifiques et Workshops
Recomandations aux auteurs
---

---
■ INSTRUCTIONS AUX AUTEURS-FR